Persian Language Semester Program and Internship
16 weeks, from Jan 15, 2023 to May 06, 2023
Yerevan, Armenia
Applications for this course are closed, check out upcoming courses.
For inquiries please contact [email protected]
Check Upcoming Persian Language Courses
Persian Language Summer School, from Jul 02, 2023 to Aug 26, 2023 (8 weeks (or 4-7 weeks))
Armenian School of Languages and Cultures - ASPIRANTUM is organizing a Persian language summer school in Yerevan, Armenia. The 8-week summer school will start on July 2, 2023, and will last until August 26, 2023. Applicants may also choose to participate in the 4, 5, 6, or 7 weeks program. READ THE DETAILS AND APPLY BELOW.
Learn More
Armenian School of Languages and Cultures - ASPIRANTUM is organizing the third 16-week Persian language semester program in Yerevan, Armenia. The third 16-week semester program of Persian language will start on January 15, 2023, and will last till May 6, 2023 (111 days, 300 hours of Persian language instruction).
The testimonials of ASPIRANTUM Persian language summer, winter, and online school alumni are available here: https://aspirantum.com/testimonials.
The fourth 2023 Persian language 111 days semester program will help the participants to master skills in written and oral modern Persian, read and interpret Persian texts from different periods as well as rapidly deepen their knowledge in colloquial Persian, Iranian culture, linguistics, religions of the region as well as learn more about Armenia.
If requested, we will also connect our semester-long Persian program participants with several organizations in Yerevan, Armenia, so that along with learning Persian in Yerevan, students also have a chance to work as interns at those organizations. We currently discuss partnerships with banks, language schools, and IT startups. The interns' jobs vary from content writers in English, PR, and marketing specialists to English teachers and political science experts. If you are interested in becoming an intern for 16 weeks in Yerevan, please mention this in the additional information field of the application.
The 16 weeks Persian language semester-long program offers 300 hours of intensive Persian language classes during 75 days of teaching (from Monday to Friday each week). Every day, the participants will receive Persian language instruction for 4 hours, after-class lectures, and extra training. The classes start in the mornings, and the schedule is the following:
09:00 - 10:00 - Persian language class
10:00 - 10:10 - Coffee Break
10:10 - 11:10 - Persian language class
11:10 - 11:20 - Coffee Break
11:20 - 12:20 - Persian language class
12:20 - 12:30 - Coffee Break
12:30 - 13:30 - Persian language class (fourth and final class)
Several times during the 16 weeks, the Persian language classes will be followed by a lecture in the Persian language about Iranian linguistics, literature, political realities, and history.
During the Persian language summer classes, the following components will be covered every day to foster the Persian language knowledge of participants:
Grammar: Every day class will cover the main grammatical concepts of the modern Persian language as well as parallels with classical Persian.
Vocabulary: During the 16-week course, it is anticipated that the participants will learn more than 3000 new Persian words from literary language and words used in everyday life.
Listening: The classes are scheduled so that participants, with the guidance of an experienced instructor, learn the Persian language through songs and movies, watching and listening to news and other short videos about interesting and sometimes funny topics and stories about Iranian realities.
Speaking: Every day, the Persian language classes will push the students to exercise their speaking abilities through discussions, conversations, and role-plays about different texts and topics.
Writing: Each day, the participants of the Persian language class will have assignments and homework to complete for the next day, and the homework will primarily involve writing assignments.
Reading: Every day, students will read and discuss political texts, prose and poetry, conversations, and news. The corpus of texts to be read and discussed during the classes comprises different prominent Persian authors, daily conversations, and news of the day.
The students will receive a detailed syllabus of each day's class. Currently, six weeks of the main program are available on the website https://aspirantum.com/curriculum/persian-intermediate-syllabus as well as the full programs of the "Learn Persian through the Shahname" course https://aspirantum.com/curriculum/learning-persian-through-shahname-syllabus and "Learn Persian through Rumi's Masnavi" course https://aspirantum.com/curriculum/learn-persian-through-rumi-masnavi-syllabus that may be included in the 16 weeks school. During the coming weeks, the syllabus for all 16 weeks will be available on the website.
Levels:
This 16-week Persian language school is designed for participants, at least 18 years old, who want to make well-grounded progress in their knowledge of the Persian language and deepen their knowledge of Persian grammar, colloquial speech, and literary language.
The Persian language semester-long program will have 1 or 2 groups (beginner group and intermediate group) of up to 12 participants each (the ASPIRANTUM Persian language groups during the last 3 years have usually had 4-11 students).
The participants of the intermediate group must have at least a lower intermediate and/or intermediate level of Persian language knowledge before starting the 16 weeks of classes with ASPIRANTUM.
The beginners' group will start the classes by learning the Persian alphabet and will go further, covering the central grammatical concept of the Persian language and enhancing the participants' vocabulary.
Our instructors of the Persian language have extensive experience teaching students of mentioned levels in a way that all students have rapid growth in their knowledge of the Persian language.
ASPIRANTUM's Persian language schools are organized so that undergraduate and graduate students, researchers, professors, and anyone interested in learning Persian benefit from it the most. So everyone with lower intermediate and intermediate levels of Persian and everyone who wants to learn Persian from the beginning is welcome to apply and participate in ASPIRANTUM's 16 weeks of Persian language school.
Deadline:
The deadline to apply to the 16 weeks 2023 Persian language school is November 17, 2022.
To apply, please fill in the application form below.
Participation fee:
The participation fee is 10,600 USD for the 16 weeks of the Persian Language course.
Each participant of this semester-long program may find sources of financial aid from their own University/School/Community or other relevant foundations.
This price includes reading and writing materials, coffee during the breaks, welcome and farewell parties, transportation and meal costs during cultural trips, and some dinners with guest speakers.
We will not cover accommodation, breakfast, lunch, dinner, visa costs, insurance, travel costs to Armenia, from Armenia and in Armenia, or any costs of accompanying friends or family members.
To apply, please fill in the application form below.
Registered participants should send 100% of the participation fee before November 30, 2022, online or via a wire bank transfer.
Trips in Armenia
During the 16 weeks of international Persian language school, six trips will be organized to Armenia's most famous cultural heritage sites. On the first day (15 January 2023, Sunday), the school will start with a trip to the Garni temple and Geghard Monastery. During five other weekends, the participants will have guided trips to Amberd fortress, Lake Sevan, Tsaghkadzor, etc.
Accommodation in Yerevan
Previously our summer/winter and semester program participants have found great accommodation deals through Airbnb. Airbnb works perfectly in Yerevan, and it is very easy to search and find a proper place. ASPIRANTUM staff is always ready to guide you and help to find the best accommodation through Airbnb. Please also check our detailed guide about how to find accommodation in Yerevan.
Scholarships
Each participant of the winter school may find other sources of financial aid from their own University/School/Community or other relevant foundations.
Letter of Invitation
ASPIRANTUM will offer applicants an official invitation letter to support scholarship and travel grant applications.
For questions and inquiries, please contact [email protected] or WhatsApp Dr. Khachik Gevorgyan +374-91-557978
To apply, please fill in the application form below.
The first 16-week Persian language semester program started on August 22, 2021, and lasted till December 10, 2021. 9 students participated in the first 16-week semester program of the Persian language.
The second 16-week Persian language semester program started on January 16, 2022, and lasted till May 7, 2022. 6 students participated in the second 16-week semester program of the Persian language.
The third 16-week Persian language semester program started on August 21, 2022, and will last till December 9, 2022. 8 students are participating in the third 16-week semester program of the Persian language.
"I left the program inspired, eager for more, and would most happily return for another summer. Studying at ASPIRANTUM was one of the best learning experiences of my student life."

Christopher "Carson" Conlon

MA student, University of Oxford, UK

"The course met and exceeded my expectations in so many ways. I'm so happy to able to have gone from a very basic Persian knowledge to be able to communicate fluidly in many situations and to have a much better reading and writing competence."

Gwennan Higham

Faculty Member, Swansea University, UK

"My expectations were not just met but vastly exceeded. I would highly recommend ASPIRANTUM's Persian Language summer school as well as the other language schools organized by them."

Jeremy Allen

BA student, McGill University, Canada

"After the three weeks, I came away from the program ahead of where I hoped to be and with the confidence of a student who knows that no matter what, he can learn the language."

Malachy Mitchnick

BA student, Occidental College, Los Angeles, USA

"I participated in the three weeks program of the Persian summer school, and I can say truly that I had a great experience - educational and social. In the weekends we had trips outside of Yerevan to different places in Armenia, and this was really great, also after classes we had sometime different activities like going to museum or a tour in a Brandi factory."

Moran Fararo

MA student, Mandel School for Advanced Studies, Hebrew University of Jerusalem, Israel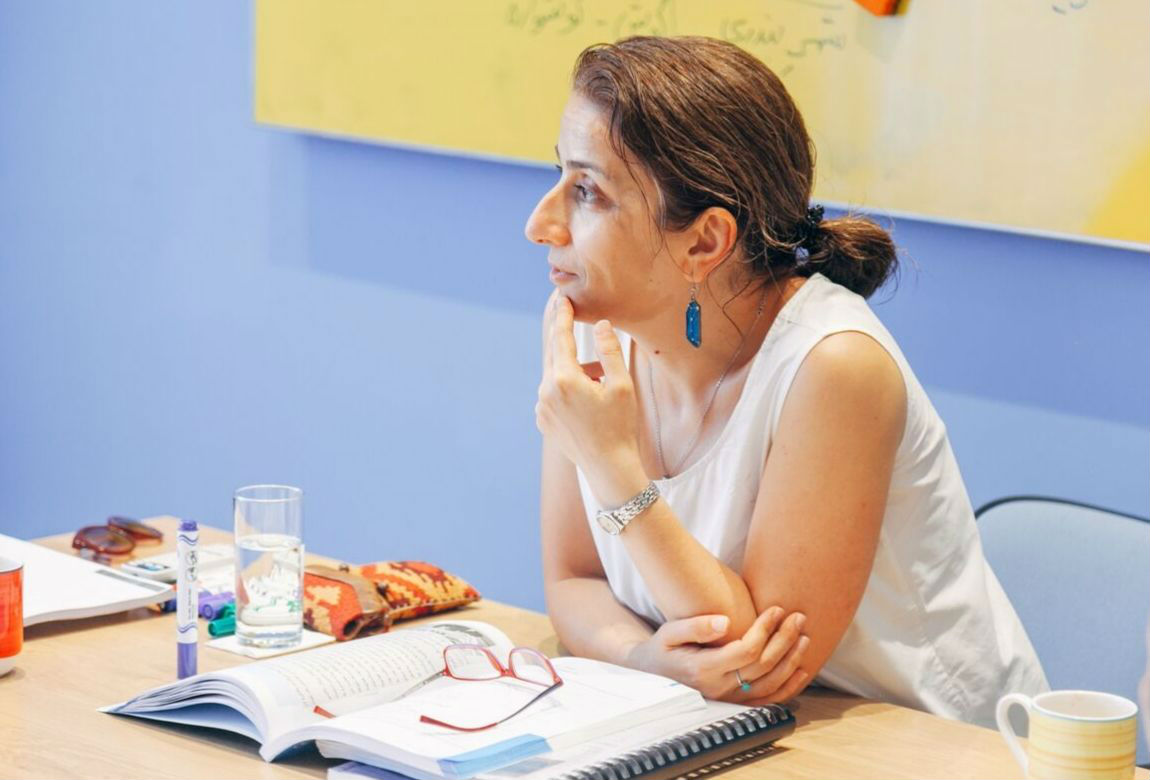 Ani Beyt-Movsess is teaching Persian with passion, enthusiasm and love.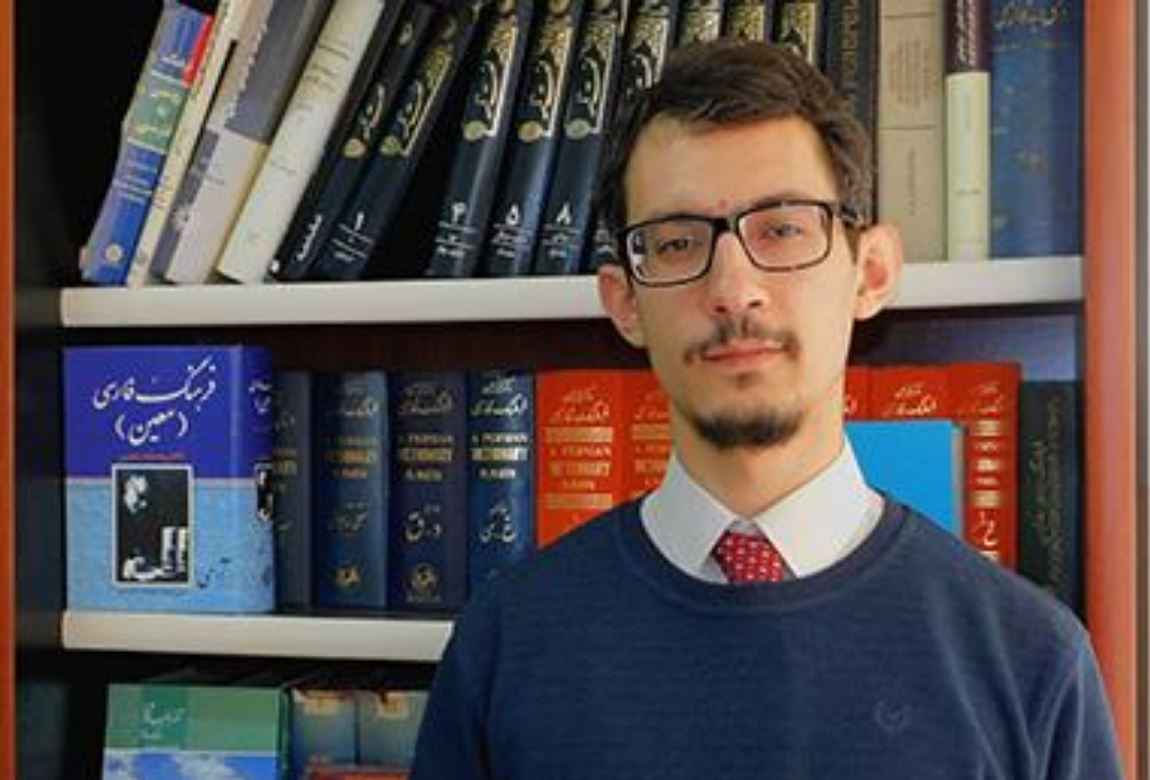 Mr. Nikoghosyan has read the Shahname not only in Persian but also has carefully studied the Armenian, Russian, English and German translations of this masterpiece. He knows the history of every single word in Shahname and is going to share his knowledge with students in an impressive manner.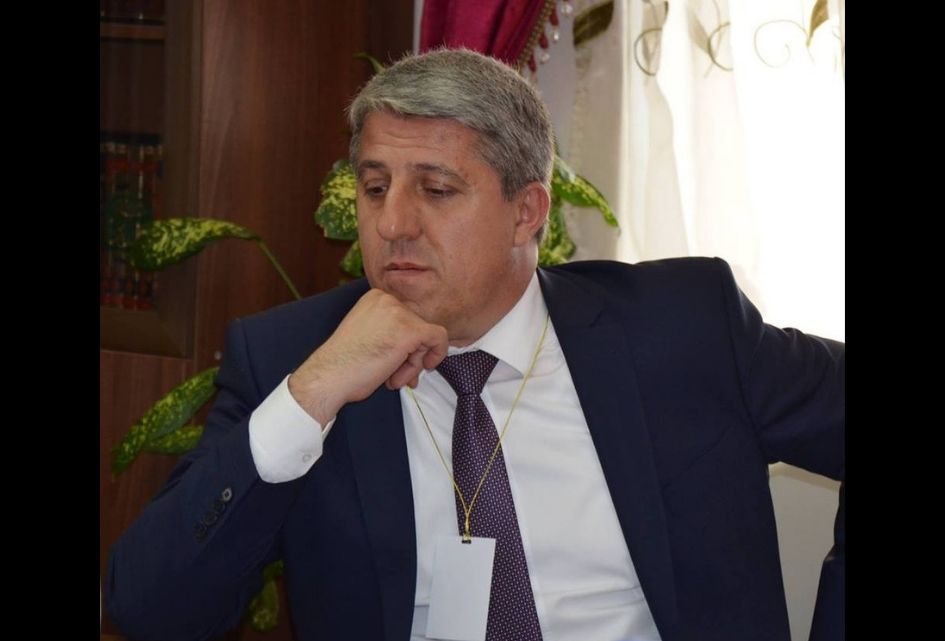 Vardan Voskanian has 22 years' experience of teaching Persian to foreign students in an unforgettable way.